How to use WeGolf.Club
Adding a Course
Adding a Score
Creating a Group
Adding a Group Member
Viewing Group Handicaps
Adding Group Scores
WeGolf.Club membership accessibility.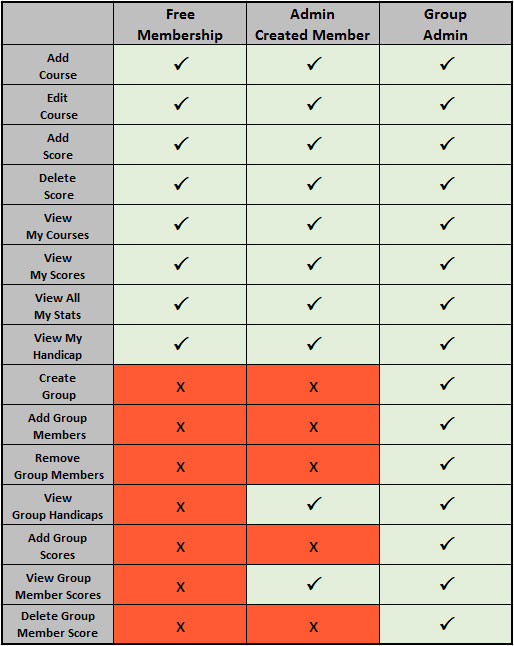 Once you become a WeGolf.Club member the first thing you will need to do to start getting a calculated handicap is add a golf course. Select "Add Course" from the main top menu. From the course scorecard or the course web site find the slope and rating of the tee color you played.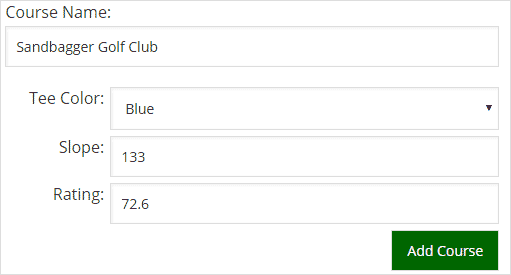 Adding a score can not be any easier. Simply select the course you played and enter your score.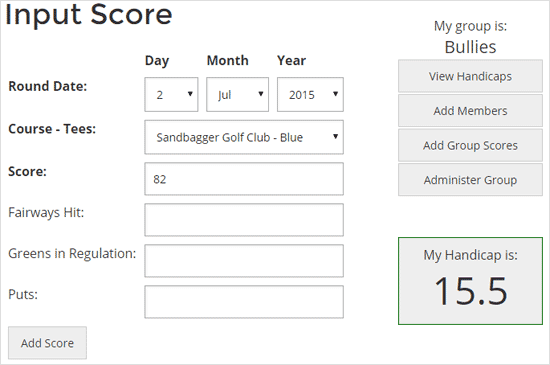 Before you can add members to your group you must first create a group. Think of a creative group name and press create group.
Group Admins can add members to their group.
Username: Can be used to login to this users account so he can enter scores. This user will be able to view the groups handicap but will not be able to add score to other group members.
Email: Required to create an account for an user. Must be unique.
Email User?: If selected an email will be sent to the above address with the username and password for this new account.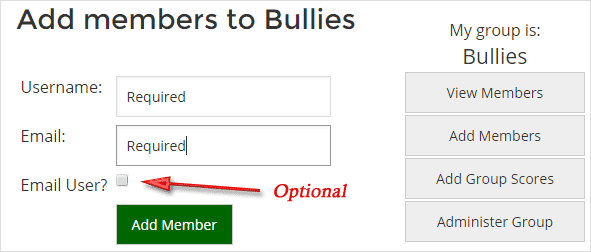 "View Handicap" Button will list all members in your group and their handicaps. Note: Handicap area will be blank if the user has less than 5 score entered.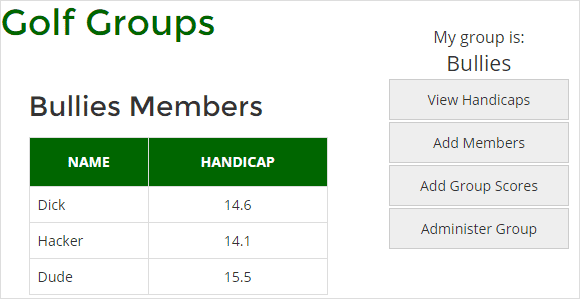 The "Add Group Scores" page will list all the members in your group. Pick a course and add the score. Leave blank for members who did not play that day.
Viewing a Group Members Scores
From the Administer Group page, select the member to view his scores. You can also delete the group member from the group.
From the view members scores page you can delete one of his scores if you entered o wrong score.